REGIONAL MAP
Click on a region of your choice to pull up articles for just that region.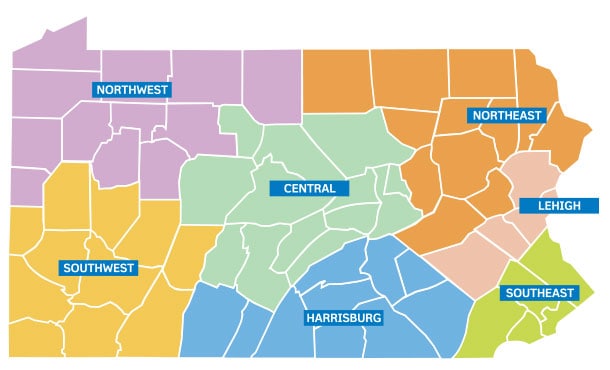 NORTHWEST
NORTHEAST
CENTRAL
SOUTHWEST
LEHIGH
HARRISBURG
SOUTHEAST
REGIONAL NEWS (all regions)
The York County School of Technology played host to an important conversation: Should districts have to pay the majority of costs to send students to technical schools? PA Schools Work and partner Pennsylvania Partnerships for Children released a report, discussed at...
read more