REGIONAL MAP
Click on a region of your choice to pull up articles for just that region.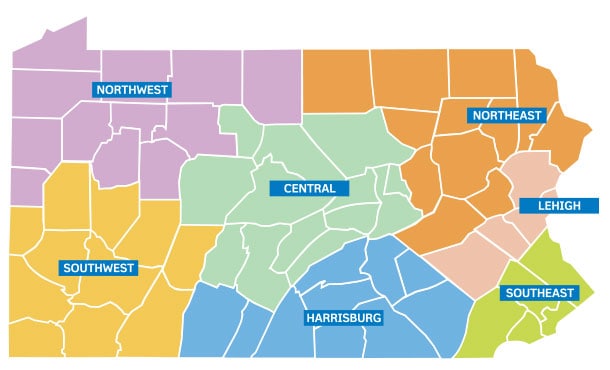 NORTHWEST
NORTHEAST
CENTRAL
SOUTHWEST
LEHIGH
HARRISBURG
SOUTHEAST
REGIONAL NEWS (all regions)
Pennsylvania's public schools — and how we fund them — was a major focus of Pennsylvania's election debate this year. That should be welcome news for every parent and taxpayer in the state, but only if that is followed up with action. A strong basic education system...
read more