REGIONAL MAP
Click on a region of your choice to pull up articles for just that region.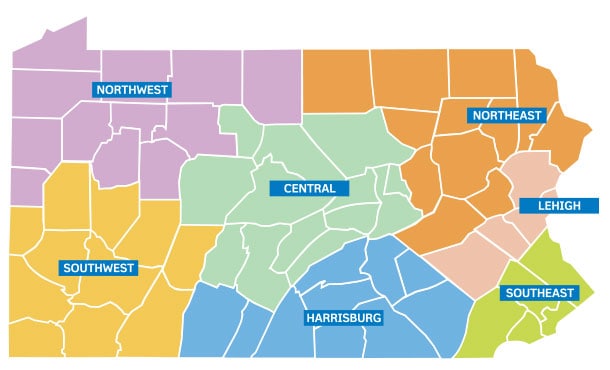 NORTHWEST
NORTHEAST
CENTRAL
SOUTHWEST
LEHIGH
HARRISBURG
SOUTHEAST
REGIONAL NEWS (all regions)
UPPER DARBY — On top of input for what qualities their ideal superintendent should have, the Upper Darby School District is again asking for the community for feedback on investment in schools as part of a survey. A parent information night is scheduled for Oct. 22 at...
read more